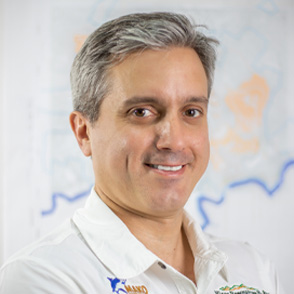 Akiba Leisman
CEO (Director)
Akiba Leisman serves as the CEO and a Director of Mako Mining Corp. Previously, Akiba was Executive Chairman and Interim CEO of Marlin Gold Mining Ltd., leading the company through the spinout of Sailfish Royalty Corp. and the acquisition of Marlin by Golden Reign Resources Ltd. to form Mako. He also serves as the Executive Chairman and a Director of Sailfish, a Director at Bonterra Resources Inc. and as a consultant at Wexford Capital LP. Prior to Wexford, he was a Senior Analyst at Red Kite Capital Management for the Mine Finance funds where he was responsible for senior secured investments on metal mining assets. Previously, he was an Associate at Standard Bank working in the Structured Commodity Products and Mine Finance groups. Akiba has an MBA from New York University, and a B.S. in Chemical Engineering from Carnegie Mellon University.
Read More [+]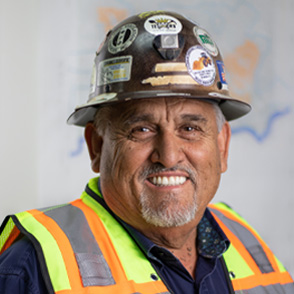 Jesse Muñoz
COO
Jesse Muñoz serves as Chief Operating Officer of Mako Mining Corp. and has over 35 years of experience working in the domestic and international mining sector. His successful career has included construction and start-up in both surface and underground mine facilities. He has a diverse background and has focused primarily on the processing side of operations. His bilingual capabilities have proven to be extremely valuable while working in various Latin American countries. He has experience in conventional milling, heap leaching, agglomeration, crushing, refining, and both carbon adsorption and Merrill-Crowe recovery systems. He also has experience in negotiating property acquisitions and developmental strategies in Latin American countries.
Read More [+]
Millie Paredes
CFO and Corporate Secretary
Maria Milagros "Millie" Paredes serves as the CFO and Corporate Secretary of Mako Mining Corp. Millie has combined experience as a finance professional and a technical background in geology. Her extensive financial experience was developed through positions in the mining, technology and biotech industries. From 2010 to 2017, she was the CFO and President of Bellhaven Copper and Gold Inc. During this period Bellhaven announced its PEA, its partnership with IAMGOLD Corp., its joint venture with AngloGold Ashanti Ltd. and finally its acquisition by GoldMining Inc. Previous to her career in finance, Millie worked as a geologist in a variety of roles across North and South America including greenfields and brownfields exploration, mine geology, geological modeling, reserve calculation and development of feasibility studies. Previous employers during this period include BHP Minerals, BHP Tintaya and Compania Minera Antamina. She received a BSc in Geological Engineering from Universidad Nacional de Ingenieria Lima-Peru, a MSc degree in Geology from Iowa State University, and an MBA from Cornell University (New York) and is fluent in English and Spanish.
Read More [+]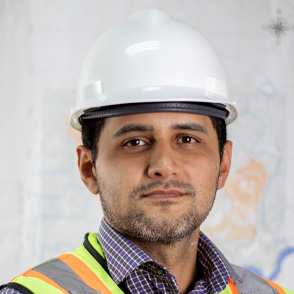 Paolo Durand
VP Corporate Development
Mr. Durand has more than 12 years of combined Banking, Financial Control & Budgeting, and Business Development expertise in the mining sector. He previously served as Corporate Head of Cost & Budget with Minsur SA (a major Peruvian producer of tin and precious metals) and pioneered the Corporate Financial Planning area at Sierra Metals Inc. Prior to Sierra Metals, he worked as Business Development Manager with Minera Volcan and as Senior Equity Research Analyst with Credicorp Capital in Perú. Mr. Durand was also part of the Investment Banking Summer Program at Lehman Brothers in New York in 2008. He received a double degree in Economics (B.A) and Corporate Financial Management (B.B.A) at St. Mary's University, TX as well as a MBA from HEC, Paris.
Read More [+]