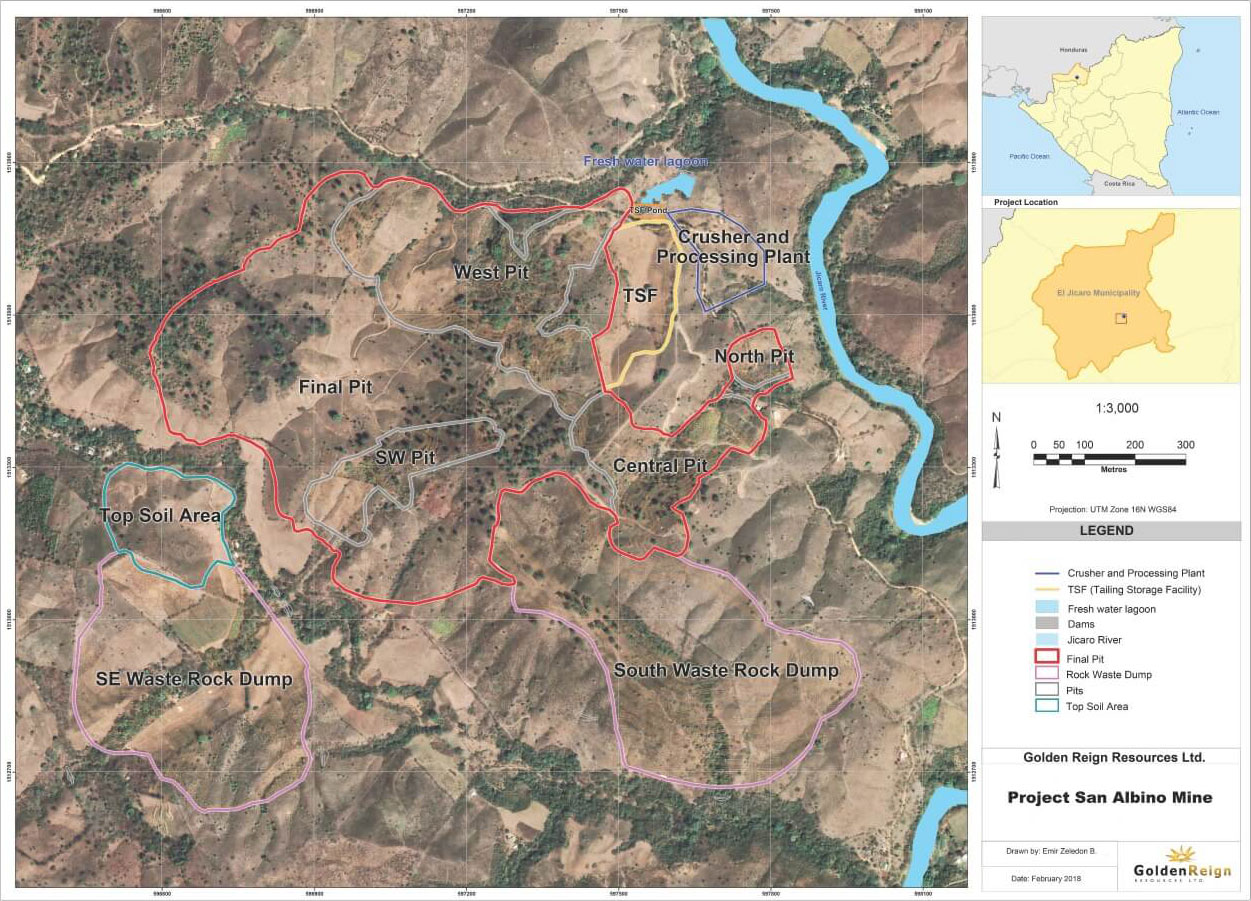 Production – planned production of 30,000 ounces AuEq(1) (La Trinidad) in 2019 and 42,000 ounces/annum AuEq (San Albino) starting in 2020(2)
Cash flow - Cash flow from La Trinidad through 2019 (current end of mine life) to help fund San Albino. Positive further free cash flow projected at US$20,000,000 per annum from San Albino.(3)
Permitted, unencumbered asset in Nicaragua –the previous gold stream has been replaced by an equivalent 3% NSR royalty payable on the San Albino gold mine and the area of interest previously covered by the gold stream and a 2% NSR royalty payable on the rest of the 138 sq. km area surrounding the area of interest
Development – Construction of 500 tonne per day San Albino Mine to commence(2). New public road construction around proposed mine infrastructure completed
Exploration - Significant exploration upside on high grade land holdings in Nicaragua and Mexico • Combined High-Grade Resources - Combined resources of over 1,000,000 ounces of gold equivalent (> 7 g/t), including inferred resources of 806,100 oz AuEq
Geographic diversification –creating a focused precious metals exploration and development company with high-grade gold assets in Nicaragua and Mexico Investment Highlights
(1) Assuming leach recoveries of 67.5% and gold price of $1,300/ounce
(2) Pending obtaining financing for the Project
(3) Based on the Preliminary Economic Assessment (PEA) dated April 29, 2015, available on SEDAR and the Company's website. US$1,250 gold price used.